Your Living Will
Every year thousands of families quietly face life altering decisions. A family member becomes critically ill (perhaps even placed on life support) and unable to make his or her own medical decisions, then someone must make those decisions. Who should decide? What should they do?
One of the most high profile stories about a family facing these decisions was Terri Schaivo and her family. You may recall, Schaivo was diagnosed with a terminal and irreversible condition, relying on life support machines to keep her alive. Her family could not agree on how to handle her condition, and ultimately the case was taken to court. This was a tragic situation for Terri and her family. However, going to court could have been avoided had Terri prepared a living will.
It is possible to spare your loved ones the agony. You can tell your family what your wishes are in advance with a simple legal document. It's not something any of us like to think about, but should you become critically ill, this document allows you to make your own decisions about care rather than placing that burden on a loved one.
Prepare a Living Will BEFORE tragedy strikes. Pre-Paid Legal makes it possible for Pre-Paid Legal members to prepare a Living Will at no additional charge through the Pre-Paid Legal Forms Service Center.
What is a Living Will? It has different names in different states. In some, it is called an Advanced Medical Directive or other similar names. In short, it is a document that allows you to indicate in writing what care you wish to receive if you have or develop a terminal condition, or if you fall into a persistent vegetative state and cannot make decisions. Every state allows such a document. It is a simple document to prepare and execute, but it can be vitally important to you and your family.
Pre-Paid Legal members, have your Living Will prepared at no additional charge.
NOTE: Pre-Paid Legal offers a life events legal plan providing a wide array of services for our members.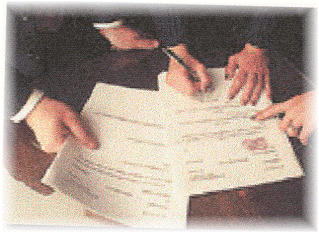 Back to Previous Page. E-mail This PPL Florida Lisenced Legal Insurance Agent